Hello all,
I am a complete newbie to RanoRex and I am attempting to learn my first test. Instead of just clicking on stuff and watching it fly by I am wanting to actually validate data generated by the system. My application writes information to a sqlite database in a table called accounts.
So, to validate that data I don't need to reference a UI element or anything that I can click- but rather verify it through the data source by defining the data as a variable. All the stuff I have seen so far gives me an example of how to get information from an excel spreadsheet which isn't what I am doing. Rather than explain more I can show you what I am trying to do...
Here is the data source I am working with it is an ODBC connection to the SQLite database. I use a query to populate the data source with the 'view' I want to pull the data from for my test.
Here is my data binding. The idea is that I would use a 'validate' action here to basically look at "BalanceInCents" for "AccountId 1":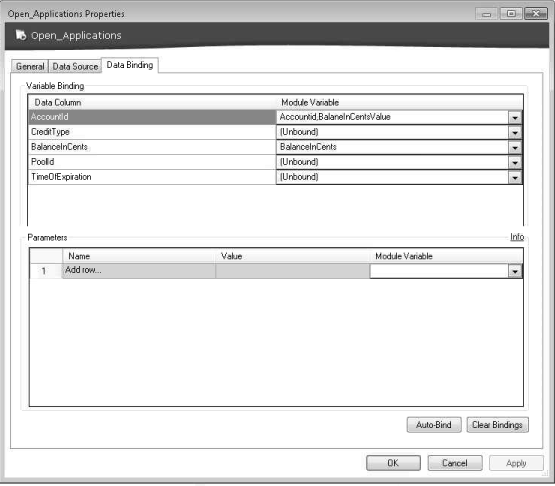 Since I am looking for a static value (not in a UI element) I specifically want to look for the value I inputted into the application (which is putty). The value is simply 10000. So how would I write my validate action to get this data? The best I can come up with is this- which does not work....it is also not bound to a repository element which makes RanoRex think I don't know what I am doing- which is sort of true! Do I need to use code here?